mailermitt
New Member



member is offline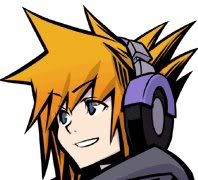 Note: is not actually a mitt that mails.





Joined: Dec 2011
Gender: Female


Posts: 3
Karma: 0
Member's Bio

---

Name:
mailermitt
Email:
hidden
Birthday:
05/21/1998
Age:
15
Gender:
Female
Posts:
3
Karma:
0
Date Registered:
Dec 30, 2011, 11:39am
Account Status:
Activated
Recent Activity

---

Last Login Date:
Dec 30, 2011, 4:59pm
Recent Posts:
Re: Introduce Yourself on Dec 30, 2011, 12:20pm
Re: Dead forum? on Dec 30, 2011, 12:17pm
Re: Torchwood & U.N.I.T on Dec 30, 2011, 12:00pm
Signature

---

"He's like fire, and ice, and rage. He's like the night and the storm in the heart of the sun. He burns at the centre of time and he can see the turn of the universe. Andů he's wonderful."